Greetings and welcome!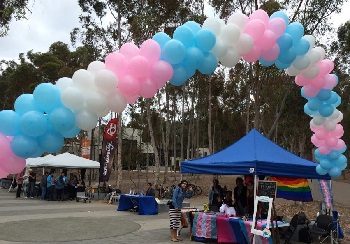 We are an interdisciplinary group of faculty, staff and students from across the UC San Diego system who share a dedicated purpose: providing advocacy, education and resources for the diverse LGBTI community at UC San Diego. We hope these pages are informative about the mission and scope of our committee.
Please read more about our recent activities, highlighted in our executive reports to the Chancellor and in the detailed section on our work. GISOI meetings are open to non-committee members, however due to space constraints please contact us for the forthcoming meeting location, date and time.
We welcome your input and feedback. Do not hesitate to make your voice heard and help us forward our vision for equality, inclusion and a welcoming climate for everyone in the UC San Diego family.
Warmly,
GISOI Chair Ankita Kadakia, MD
GISOI Chair Mary Anan, Esq.