Our Work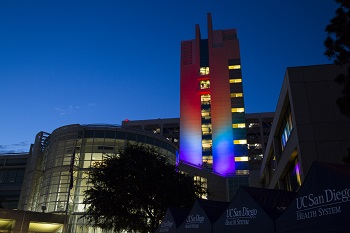 First established in 1994 as the Chancellor's Advisory Committee on LGBT Issues, the name of the committee was updated to Gender Identity and Sexual Orientation Issues (GISOI) in 1999 to reflect an increased recognition of gender identity. The committee has conducted several major campus surveys with regard to LGBT issues, working for policy and procedure changes that have improved the campus climate.
Significant milestones include:
The recommendation of a staffed resource center, culminating in the November 1999 dedication of the UC San Diego LGBT Resource Center,
Institutionalized policies that prohibit discrimination based on gender identity and pregnancy,
The addition of gender identity to the UC San Diego Principles of Community,
Changes in undergraduate housing matching and
Policies related to domestic-partner benefits.
Researching and promoting the implementation of University of California's LGBT Task Force recommendations at UC San Diego.
The committee has also helped prepare the UC San Diego Health System to make positive changes that resulted in recognition by the Human Rights Campaign as a "Leader in LGBT Healthcare Equality."